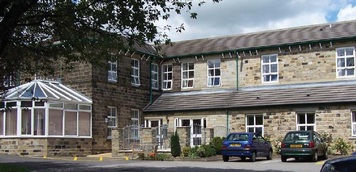 Norwood House care home where telemedicine is being piloted
Imagine seeing your GP looking back at you from this very screen. Well, it turns out, this is no longer a far-fetched scenario, with healthcare providers compelled to find new ways of reducing costs and removing some of the obstacles standing between doctor and patient.
Trials in virtual health services have many healthcare experts, in the US and the UK alike, convinced that 'Telemedicine' is poised to reshape health services in the home to meet the challenges of an ageing population.
Only this month the 17th Surgeon General of the United States, Richard Carmona, MD, wrote in the Huffington Post on the importance of furthering the potential of the doctor–patient relationship, recognising the potential of online technology in making a difference to individual lifestyles and also to professionals.
He writes: 'Now, with the introduction of new devices along an invisible delivery network – the Internet – patients and their healthcare professionals, including physicians, nurses, physician assistants and dentists have the opportunity to connect virtually. In the past, patients have too often been limited in their ability to reach their healthcare professionals due to illness or transportation or mobility issues. But today, these same professionals and patients can connect online, reducing many obstacles to quality patient care. With a nationwide broadband network and the commonplace use of personal computers, handheld tablets and smartphones, it simply makes health sense and economic sense for many Americans to receive health advice via virtual platforms.'
These virtual doctors' offices are predicted to become the norm in the US over the next few years, while in the UK professionals at Airedale General Hospital have been working closely with the University of Bradford in order to pioneer similar breakthroughs.
As a result, the hospital now has its own Telehealth Hub, which allows patients the benefit of face-to-face consultations via secure video links. Technical experts Involve-Visual and Red Embedded have overseen the performance of the technology, which has already had a notable effect on reducing bed blocking.
The capacity for consultations via an individual's own television, or mobile video system, has reduced the need for hospital admissions by 45 per cent amongst those individuals assessed, decreased length of stay in hospital by 30 per cent and also decreased the use of A&E services by 69 per cent.
Dr Richard Pope, consultant at Airedale NHS Foundation Trust, comments: "The aim of our work has been to use technology to provide reliable, safe and effective round-the-clock care to patients with long term conditions who are spread throughout our local area and further afield.
"These results are really positive and show that using teleconsultation in this way has huge benefits for managers of care homes and carers who feel reassured they can quickly get expert help – but more importantly for patients, who would prefer to be cared for in their own environment than taken into hospital.
"A further benefit is the substantial reduction in the need for both hospital admissions and A&E care which results in considerable financial savings for the local health economy.
"I'm optimistic that a controlled trial in the future will give us even more evidence of the success of telemedicine."
These developments are as relevant for care and nursing facilities as for people living in their own homes, with Keighley care home Norwood House having been chosen as the first care home to pilot telemedicine in collaboration with the hospital.
Focusing on a wide range of specialist conditions, Norwood House will enable the team to trial telemedicine in helping adults with mental and physical disabilities, dementia, stroke and cancer care, and sensory impairments.
Dr Pope continues, "Use of telemedicine has the potential to bring specialists to a person – without delay and without them needing to travel; something that can be very difficult and unsettling for people with long term care needs. We believe that access to this type of service offers a real improvement in the quality of healthcare that can be delivered and are pleased to have developed this approach in partnership with Norwood House."
It is a vision that has inspired further momentum in the local community, being incorporated into Bradford developments to become one of the UK's most dementia-friendly cities. In June, the local council joined forces with the University of Bradford in order to draw more businesses, organisations and volunteers into the drive, forming the Bradford District Dementia Action Alliance which is co-funded by the Joseph Rowntree Foundation.
Dementia-friendly communities co-ordinator, Cathy Henwood, says more: "The Alliance is our next step in working towards making the city truly dementia friendly. We are open to any local organisations joining the Alliance. We will be encouraging them to write a simple action plan detailing how they are going to raise awareness of dementia with their staff, and make any changes they need to make their premises more accessible and supportive to people living with dementia and their carers.
"At our quarterly meetings we will share good practice, and help organisations find sensible and cost effective solutions to any issues they might identify in making their organisation more dementia friendly."
Councillor Amir Hussain, executive member for adult services, added: "There is a lot of work going on in Bradford to raise awareness of dementia, how to cope with it and what services are available. This is a welcome initiative that will add to that work, helping to lift stigma and improve the lives of people affected by the condition and their families and carers."
The capabilities of the new technology are set for a sterner test this winter, as Airedale General Hospital and Bradford Royal Infirmary have teamed up to roll the service out to 50 more nursing and residential homes. After a 15-month trial, the aim is to show how telemedicine innovations perform during the toughest times for emergency services.
Head of healthcare at Involve Visual, Mick Roach, comments: "Introducing this technology has not been difficult as many people already use online video media to communicate with family and friends. Involve have worked closely with Airedale NHS Foundation Trust to create a secure clinical and technical platform that conforms with NHS governance policies around the use of such technology. Over the last two years we have found that our video consultation product enhances GPs' and other clinical staff's ability to communicate with patients. We have also found that patients love it because it's simple to use and gives them access to clinicians at a time when they need it most. We have worked very hard with Airedale NHS staff in ensuring that patient engagement has been central to our product, ensuring that this is not just another NHS scheme that falls flat on its face because they have forgotten the patient in all of this."
Source for Story:
http://www.carehome.co.uk/news/article.cfm/id/1561550/support-growing-for-a-telemedicine