A great-great-grandfather, who dove into a lake unassisted to celebrate his 106th birthday, is going viral for his age-defying antics.
Franklin Estes of Williamstown, Massachusetts, has two grandchildren, five great-grandchildren, and three great-great-grandchildren. He currently lives with one of his grandchildren, 55-year-old Shaun Kelley, and Shaun's wife, Nancy, in Laconia, New Hampshire.
Franklin turned 106 on July 29.
"He celebrated his birthday with us in Laconia," Shaun told The Epoch Times. "We had a family party for him with cake, ice cream, and his favorite: Manhattans!"
On the weekend that followed, Shaun took his grandfather out on his boat, where he spent the day with a few cocktails, lounging in a tube on the water.
"[He] then decided he wanted to dive off the boat before we got back to our slip at the marina," Shaun said. "He felt fantastic. He loves the water, and loves doing things that defy his age."
Franklin was so adamant that he didn't need a life jacket that Shaun had to instruct his son to take one into the water.
The daring centenarian is no stranger to thrill-seeking, and Shaun and his family have always tried to do something special for their beloved patriarch's birthday.
Shaun said: "A few years I took him golfing, once to the TPC at Sawgrass. At 101, we took him horseback riding, and when he turned 102, that was the first time he dove off my boat."
Shaun shared footage of Franklin's 106th birthday dive on TikTok, where it went viral. The reactions from the public have been "overwhelming."
In another TikTok
video
, Shaun interviews his grandfather. Still sharp as a tack, the smiling 106-year-old says he owes his long life to good, caring parents, and "God taking care" of him.
"Between TikTok and other platforms, he's had well over 10 million views and tens of thousands of comments," Shaun told The Epoch Times. "He's blown away by the positive comments and encouragement."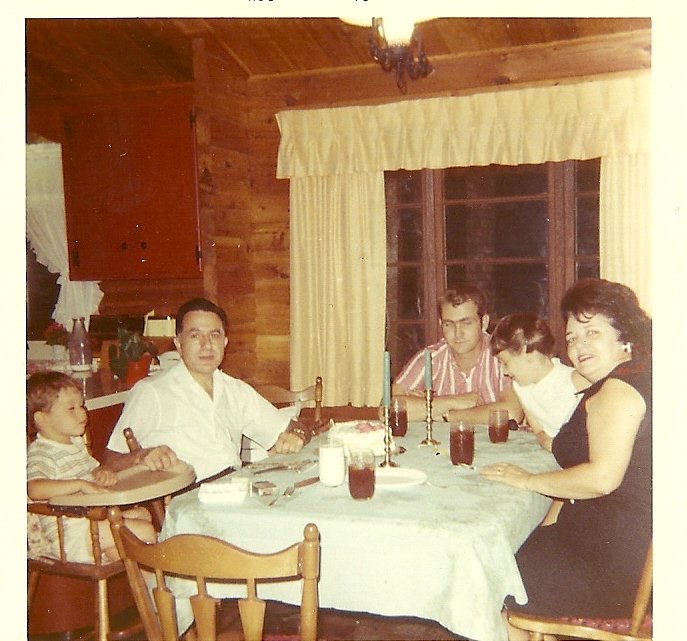 Franklin has been close to Shaun since he was a child and the pair have spent weeks and weekends with each other. When Shaun left for college, Franklin would visit, even attending college parties with the young student and his roommates. Since Shaun's been married with a family of his own, Franklin's been joining them on vacations.
"Years ago, I made a promise to him that I would never let him go into a nursing home," Shaun said. "Last year, it got to be too much for him living on his own. On his 105th birthday, he had a pacemaker put in, and that was when he moved in with me. He was driving up until then!"
Franklin did not have an easy life to begin with. He was born prematurely in Massachusetts in July of 1916, weighing just 2 pounds, 6 ounces (1.07 kg). He overcame polio and lived his childhood through the austerity of the Great Depression and the Second World War.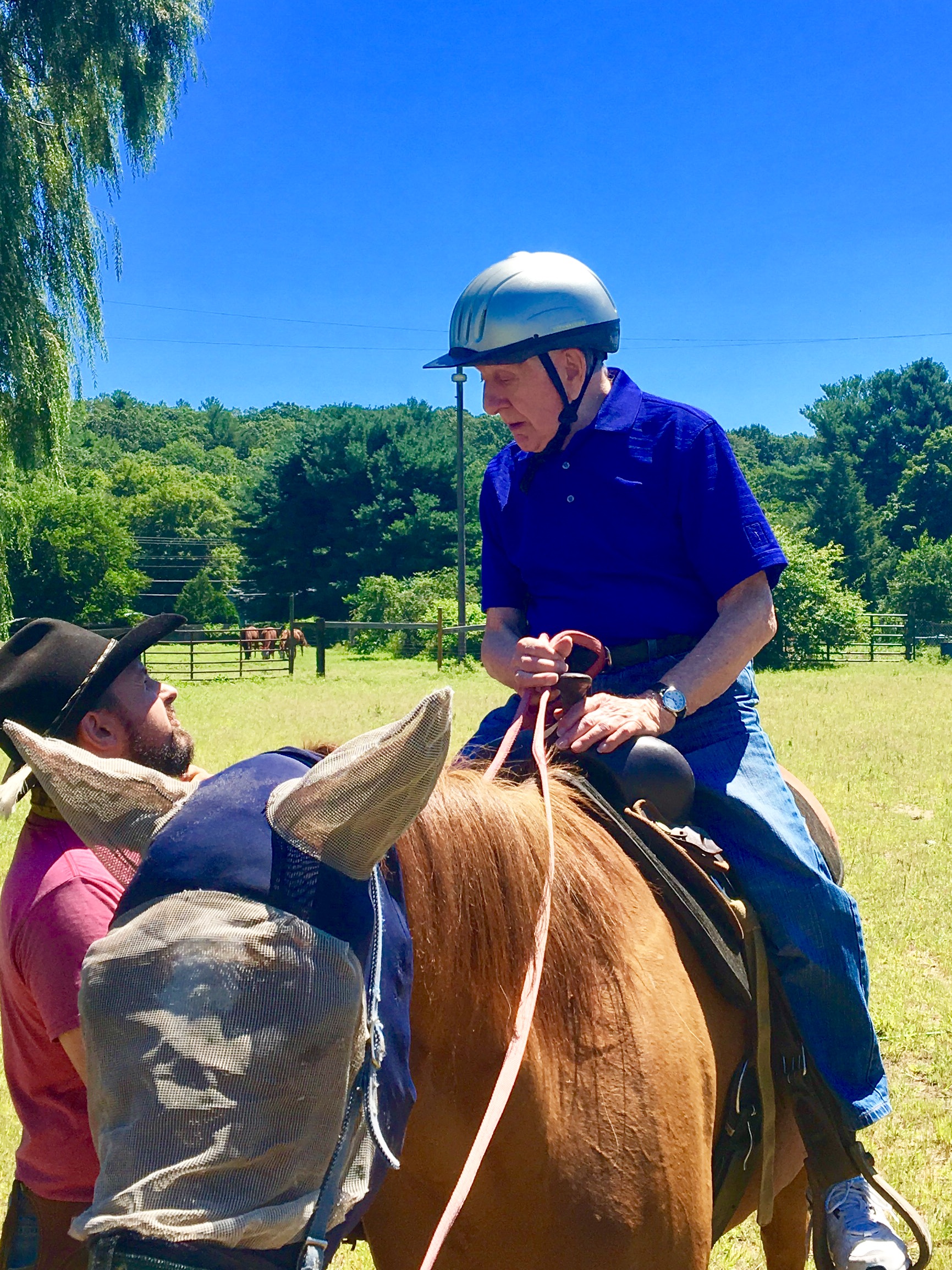 Despite the struggles of his early years, he went to college to study history and later married, welcoming a daughter, Barbara. He divorced his wife around 1970 but went on to meet the "love of his life," Althea, whom he married in 1972. Sadly, she passed away from cancer in 1996.
Franklin worked as a plant manager for Gavitt Wire and Cable and retired at the age of 70.
Until he turned 100, sociable Franklin loved to play golf, swim, and exercise, and has always enjoyed making new friends, with whom he shares his stories. Today, he loves to read, nap, and watch Western movies, the news, and football on TV.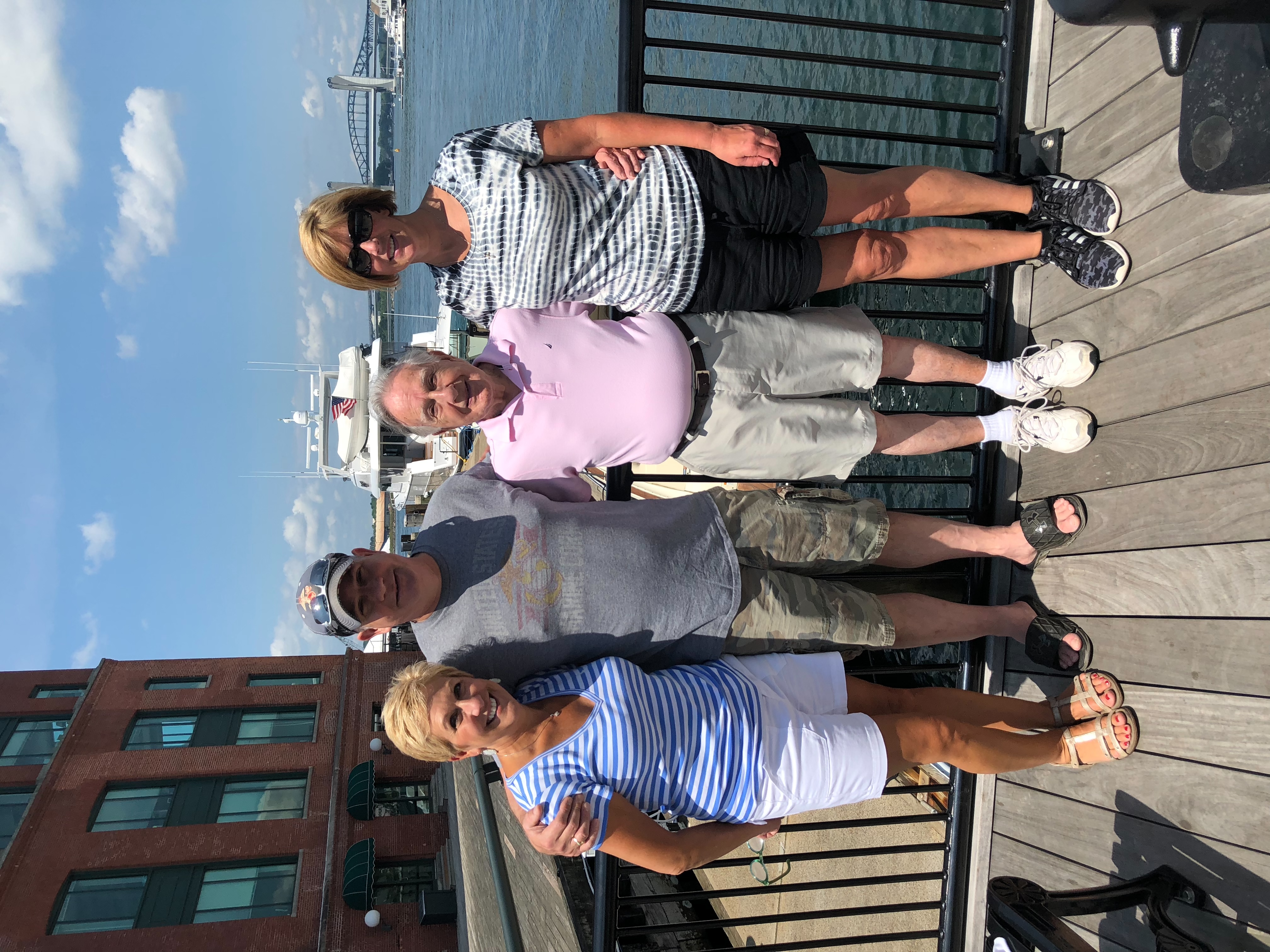 In 2020, Shaun took his grandfather to meet his favorite TV personality of all time, Tucker Carlson. Recalling the moment, Shaun said, "Tucker was extremely gracious and spent about 20 minutes talking and taking pictures with him. It was one of the highlights of his life."
Witnessing his grandfather's long life, Shaun said his grandfather's secret is a healthy diet and exercise, "everything in moderation," and faith in God.
"He's a man of strong faith, and to this day gets on his knees to pray every night," Shaun said. "Gramp has had a tough life … he's a fighter, he perseveres. He's taught me to never give up, work hard, and persevere through the hard times."
Source for Story:
https://www.theepochtimes.com/age-defying-grandpa-dives-into-a-lake-on-106th-birthday-shares-god-takes-care-of-him_4732244.html