Methodist Hospital of Southern California is using an mHealth platform to track staff movements through their badges, improving monitoring for COVID-19 exposure and helping to restore patient confidence.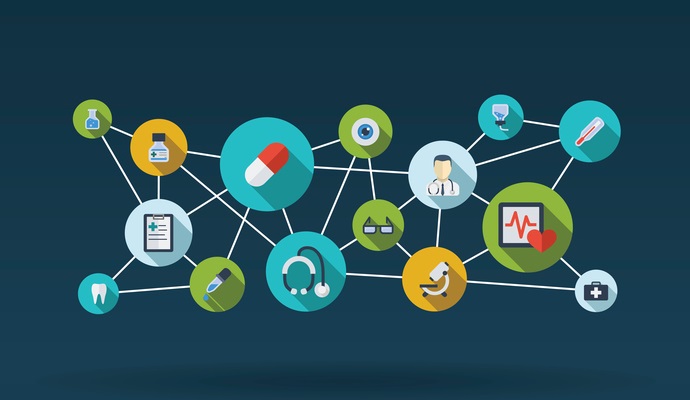 An mHealth platform that automates contact tracing is helping Methodist Hospital of Southern California reduce COVID-19 exposure, as well as boosting staff morale and restoring public faith in a hospital that has seen a sharp decrease in traffic over the past year.
The 348-bed, Arcadia-based hospital uses a connected health program that allows administrators to track staff through their badges. Developed by SwipeSense, the platform has been used in the past to facilitate nurse rounding, asset tracking and hand hygiene.
Last November, in the midst of a second surge in coronavirus cases that threatened to overwhelm much of southern California, the platform was put to use for contact tracing. The sometimes controversial tactic has been used by businesses, sporting events, states and public health programs to track the movements of people through their smartphones to try to identify the virus' spread after someone is confirmed to be contaminated.
"We had to do something to contain this," says Bala Chandresekhar, MD, Methodist's chief medical officer.
According to Chandresekhar and Cliff Daniels, the hospital's senior vice president and chief strategy officer, the telemedicine platform allows the hospital to track staff movement quickly through their badges, allowing administrators to know within minutes where an infected person has gone, with whom he or she has been in contact and for how long.
This reduces time and effort spent tracking the movements of an infected staff member, a process that used to take hours, even days, and a lot of phone calls and questionnaires.
Tracking hospital staff through their badges isn't new. It's been used for years to monitor the location of equipment and chart floor traffic patterns in places like the ED and ICU. It's also been used in some instances to keep track of patients, such as small children and those who might wander, and to match newborns with their parents.
Sometimes, these uses raise concerns over staff privacy.
"There was a little bit of apprehension at first," says Daniels, noting that staff were worried that their every movement around the hospital – during lunch breaks, while visiting the bathroom – would be scrutinized. There were also some complaints that this would be "just another badge" that staff would be wearing.
But Methodist needed to take action. Daniels says ER visits have been cut in half since the pandemic began, and patients were staying away from the hospital out of fear of contracting the virus. "And many of them won't be coming back," he says.
In addition, those patients with healthcare needs might be staying home instead of seeing a doctor – so those needs aren't being met, and their health is declining.
"And when they do return, they're much sicker," he says.
Since the program was launched in November, Chandresekhar says, roughly 114 employees have been screened, and the virus' spread within the hospital has been contained. He says an education program that pointed out the value of staff tracking and the successes of the platform in other uses have helped to curb staff concerns for privacy.
Daniels says the hospital is seeing success in other ways. Staff morale has improved, and employees aren't taking days off because they fear contracting COVID-19 in the hospital. That's a good step forward, as studies have shown that some 40 percent of healthcare workers nationwide have been exposed to the virus, and nearly 3,000 of them died in 2020.
Daniels says the program also encourages patients to visit the hospital when they need to. That will be important when Methodist looks to lure people back in for things like elective procedures, ER visits and chronic care management.
Both Chandresekhar and Daniels say the platform could be used in the future, beyond COVID-19.
"There are going to be others," Daniels says, noting past concerns with Ebola, SARS and the flu and transmittable infections like tuberculosis, HIV and MRSA.
"You're testing and tracing very quickly, and isolating much faster," adds Chandresekhar.