Toll Free USA: 888-TELEMED
Toll Free Mexico: 800-TELEMED
Provider Bridge gives volunteer care providers an online platform through which they can connect with health systems in need of help and, by way of license portability, treat patients via telehealth.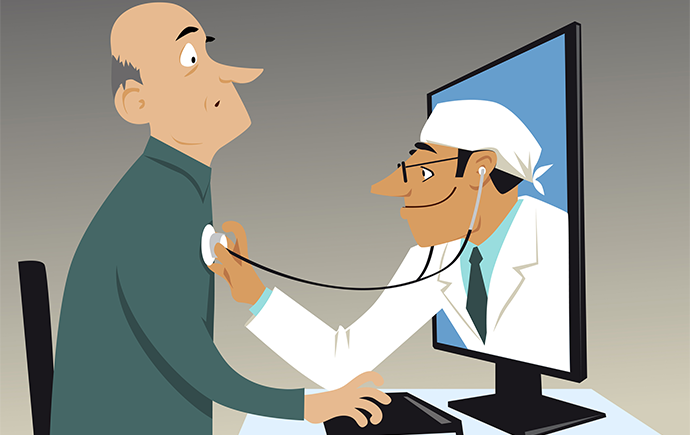 The Federation of State Medical Boards has launched an online platform aimed at helping hard-hit health systems bring in extra clinical help through telehealth during the coronavirus pandemic.
The Washington-based organization, which represents 71 medical boards across the US, has launched Provider Bridge, which connects volunteer healthcare providers with health systems and hospitals and facilitates license portability so that these practitioners can treat patients through a connected health platform.
The platform was funded by a CARES Act grant from the Health Resources and Services Administration (HRSA) and is administered by the FSMB with help from, among others, the National Commission on Certification of Physician Assistants (NCCPA), National Council of State Boards of Nursing (NCSBN) and American Board of Medical Specialties (ABMS).
Provider Bridge addresses a particularly vexing barrier to telehealth adoption: the complex system of state licensing rules that hinder and often prevent care providers from treating patients in other states. During the public health emergency caused by COVID-19, federal and state governments have taken emergency measures to facilitate license portability – in which states recognize a license issued in another state – but those measures last only as long as the PHE.
Through Provider Bridge, volunteer physicians and physician assistants can register and receive a digital document called a Provider Bridge Passport, which collects their active licenses, disciplinary history, specialty certifications DEA Registration and NPI numbers. They can then submit that passport to a health system, hospital or other care provider in need of help.
According to the FSMB, the service helps cross-state telehealth programs by collecting information on license portability and helping both health systems and care providers navigate those rules. It also gives health systems an easy resource to bring in additional clinical help during the pandemic, while giving providers a digital document for their licensing information.
The platform is open to physician and PAs now, and the FSMB plans to expand that to include nurses and other types of providers.