Source for video:https://www.youtube.com/watch?v=CB6fWJZW5G4
A British man who calls lions and cheetahs his best friends has revealed how losing his mother to cancer at the age of 12 led him to build an incredible bond with the wildlife.
Shandor Latenty, 27, has been passionate about animals since he was 8 years old. Having dedicated his life to the welfare of these animals, he now lives in Johannesburg, South Africa, and works as an animal handler.
He has grown especially close to one lion, named George. And the pair are so close, they're able to share regular hugs and cuddles. Their special relationship is regularly documented on Latenty's social media, where he's amassed millions of followers; he credits these mighty predators for helping him through his younger years when his mother passed away.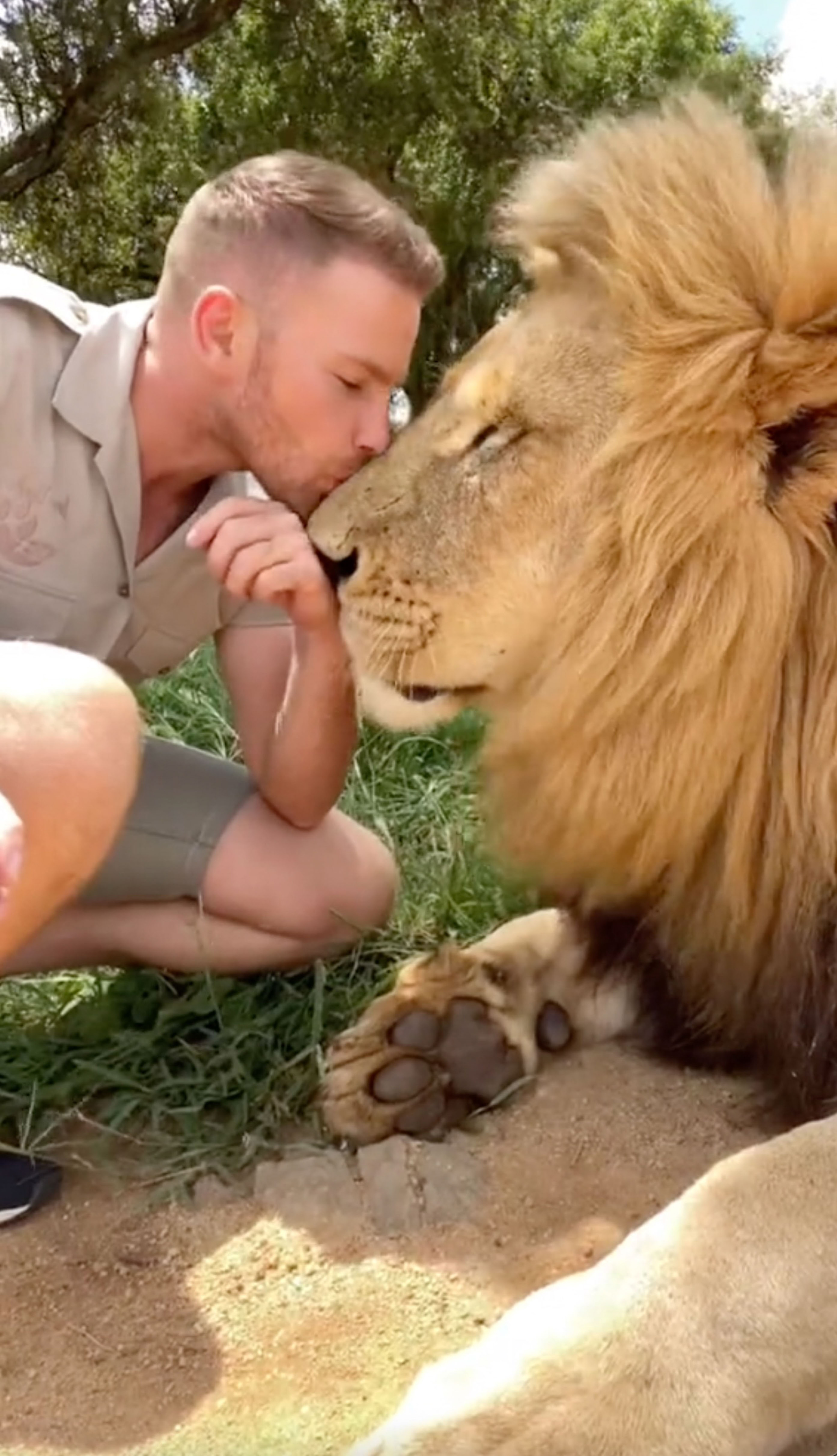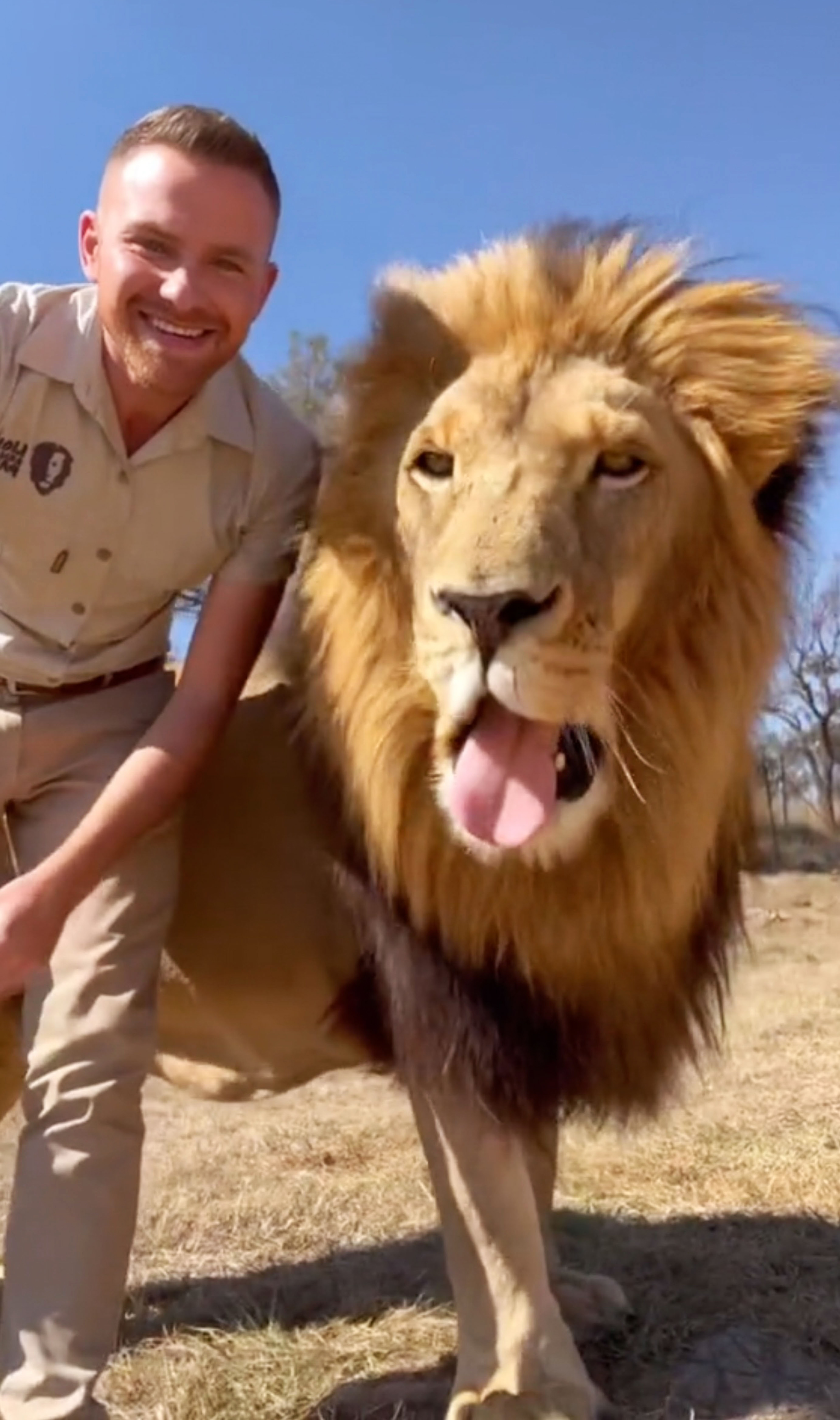 "My mom fought a very long battle with cancer, and at the age of 12, my mom passed away," he said. "I found peace around the animals, and that is something I have been forever grateful for.
"It's the main reason I decided to dedicate my life to working with wildlife. I want to make a difference in their life, just like they make a difference to mine.
"I have managed to build such special relationships with amazing animals such as lions because I have been taking care of them since the early stages of their lives."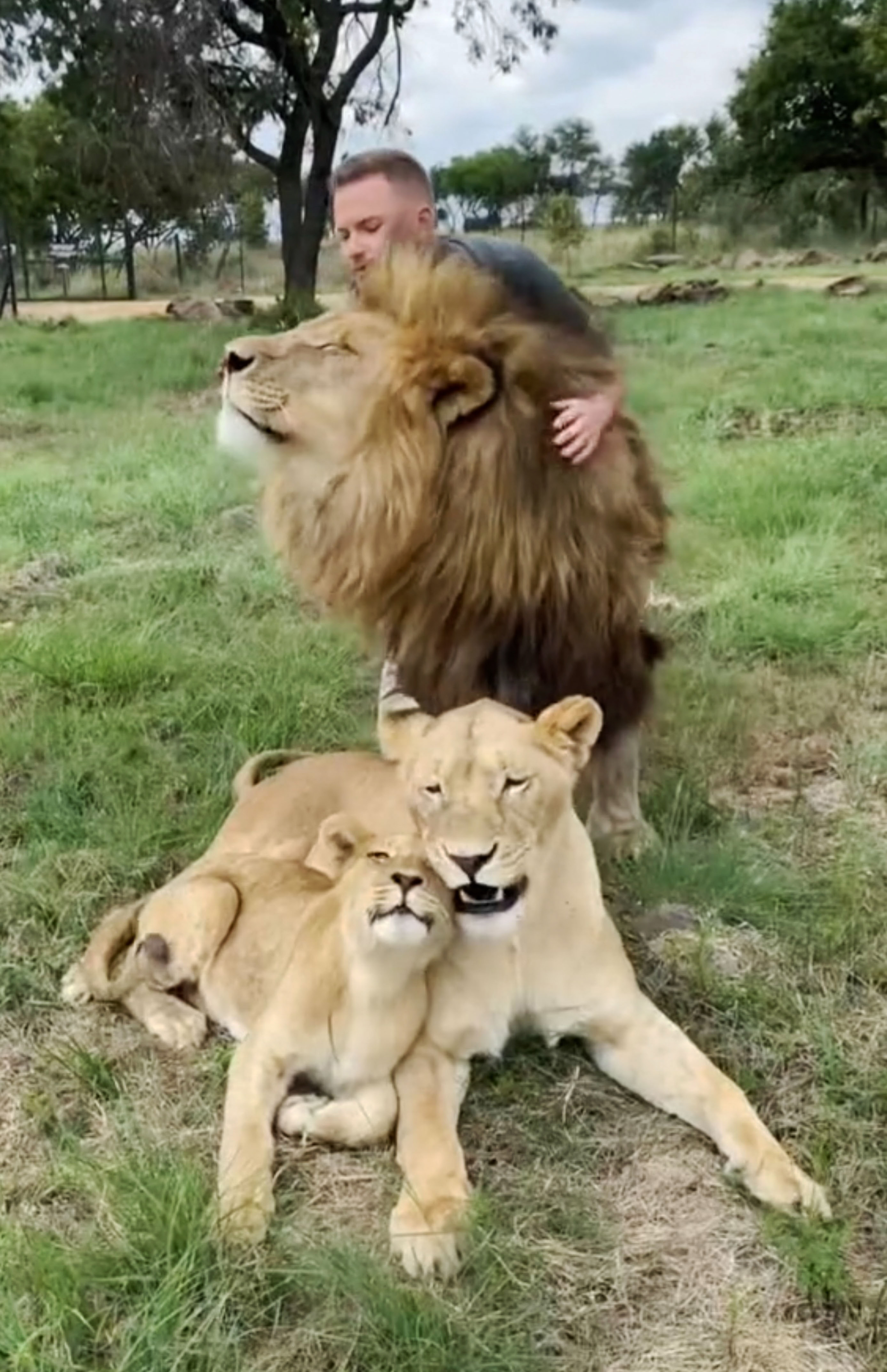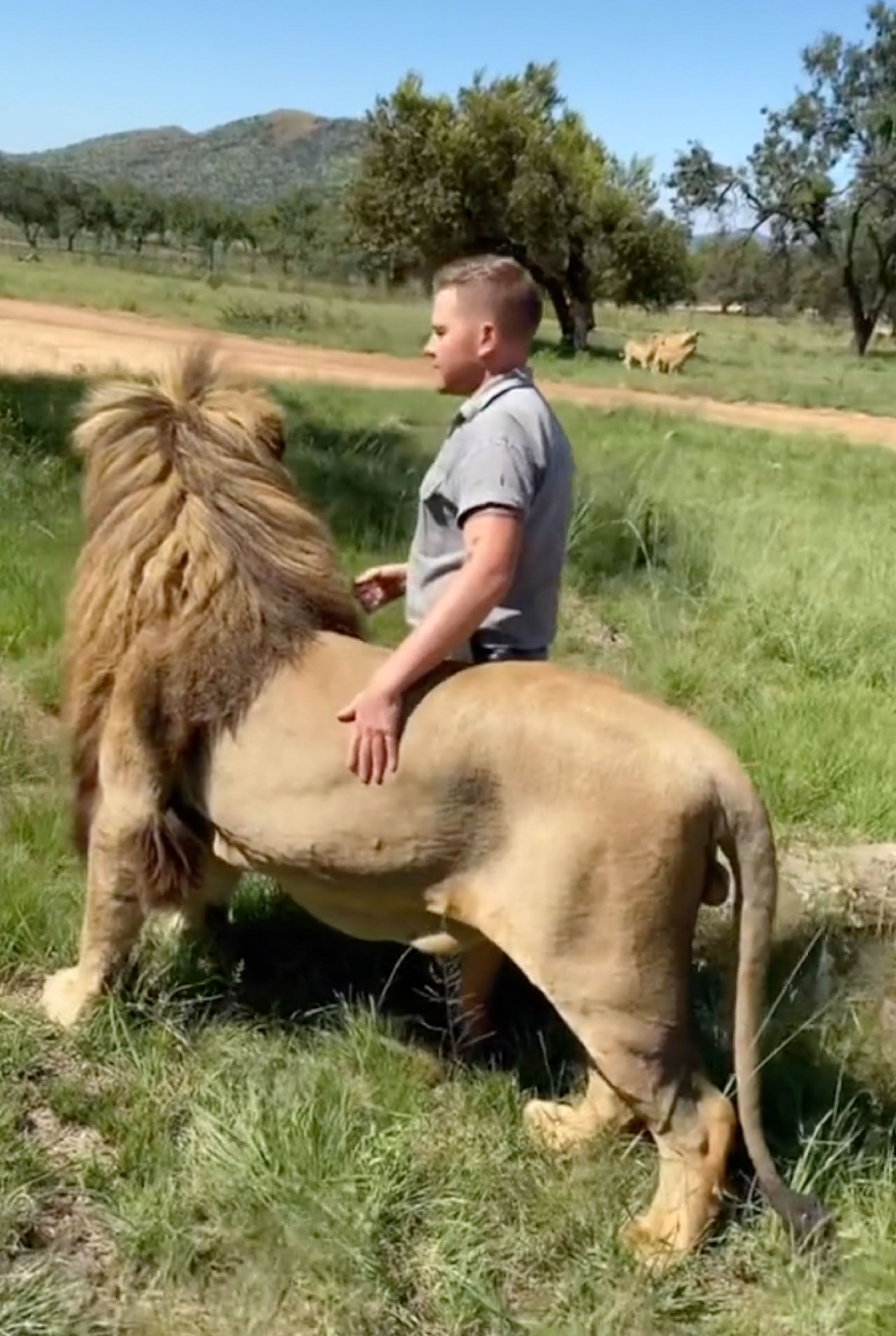 Latenty's followers always ask about his relationships with the animals, particularly with George, who nuzzles into his human caretaker on a regular basis. However, Latenty is keen to point out that the animals are not kept as pets, and he's sacrificed everything to take care of them.
"I am an animal lover, and it has been my passion since I was a kid," he said. "I spend a lot of time with the lions daily. I understand their language, I know how to communicate with them, and I am familiar with their moods and behaviors.
"The lions grew up with me, and they recognize me as their owner, father, or trainer. I've been around them since they were little, powerless, and harmless animals. I've never harmed them, and I always make sure they're comfortable and happy."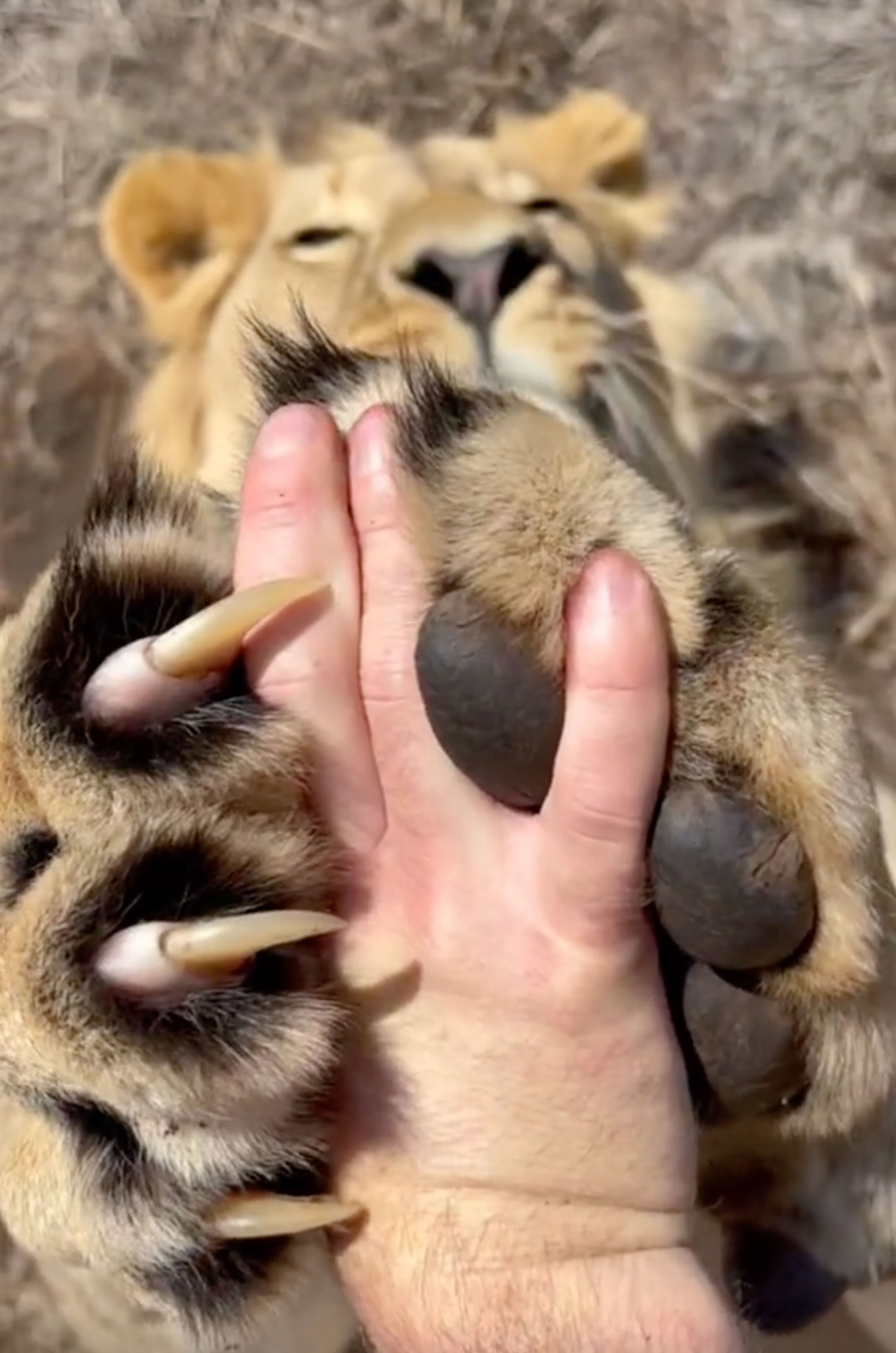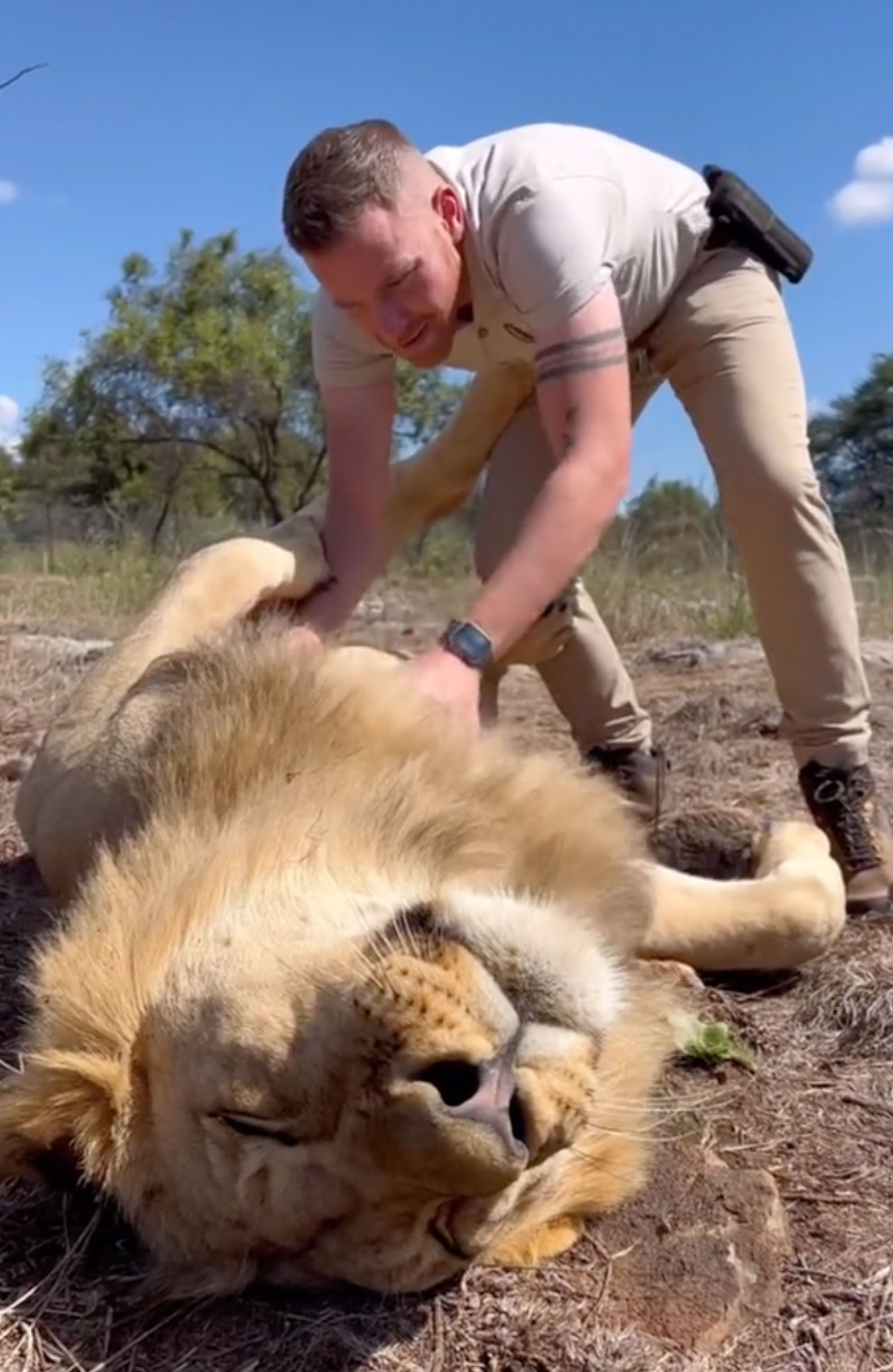 Despite George being his "best friend," Latenty states that people need to remember that these animals are not domesticated, and that he works tirelessly to create a happy environment for them.
He added: "Although we're best friends, the lions are wild animals. They feed themselves and live in their natural environment because this is where they're most comfortable and happy.
"Animals are wonderful creatures. They're innocent with pure hearts, so it makes me sad to think about the fact people kill them for useless reasons. My favorite thing about working at the park is the type of love we get from the animals. It's quite different from humans because there's no misunderstandings, no fighting, or arguments, just constant happiness.
"I love them, and they love me just as much, too."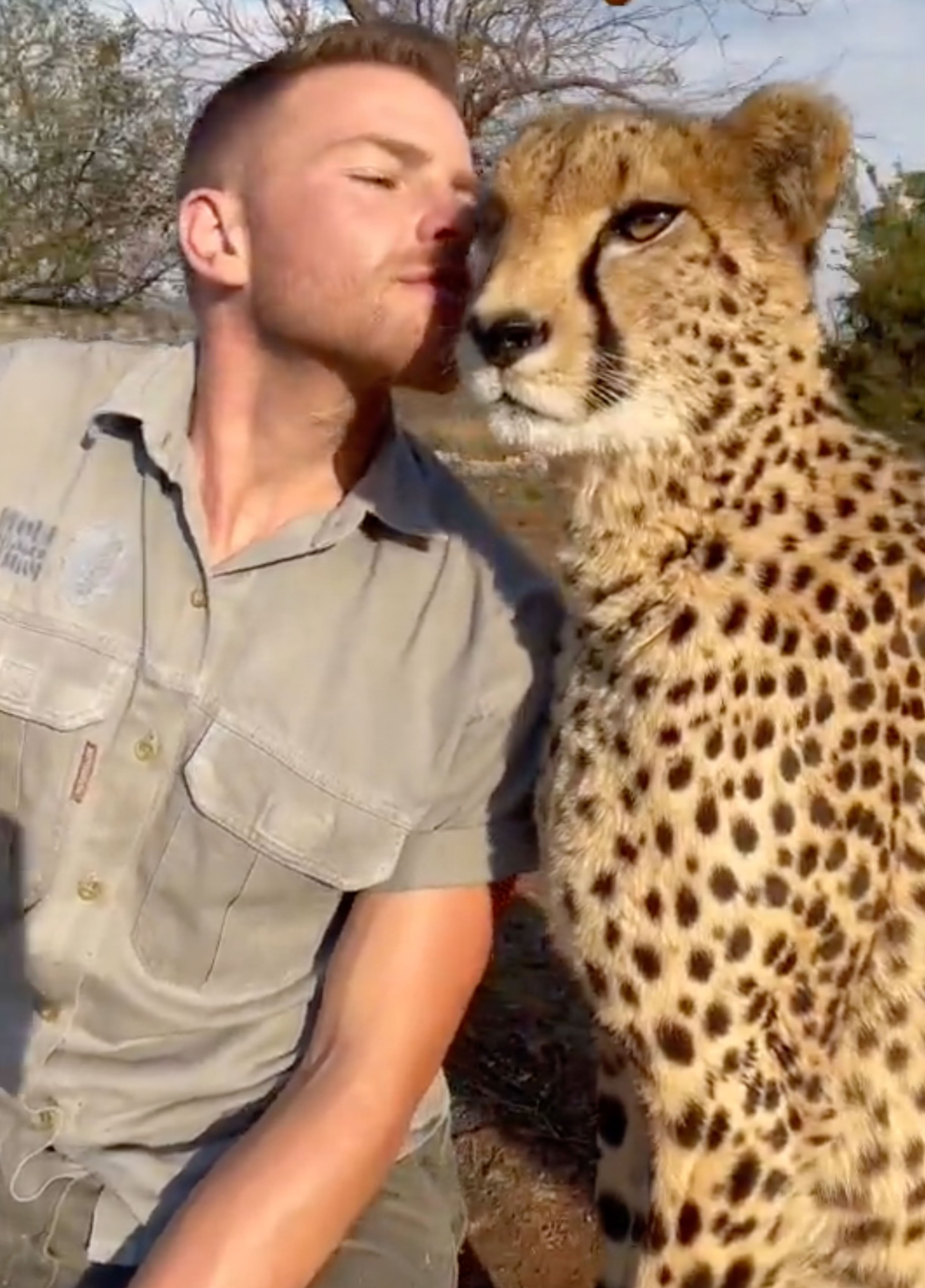 Source for Story:
https://www.theepochtimes.com/man-becomes-best-friends-with-lions-and-cheetahs-following-moms-death-from-cancer_4697632.html