New Jersey-based counselor Nicole Glover is finding a new comfort level in treating patients via telehealth from her home office. And she plans on staying there well after the pandemic.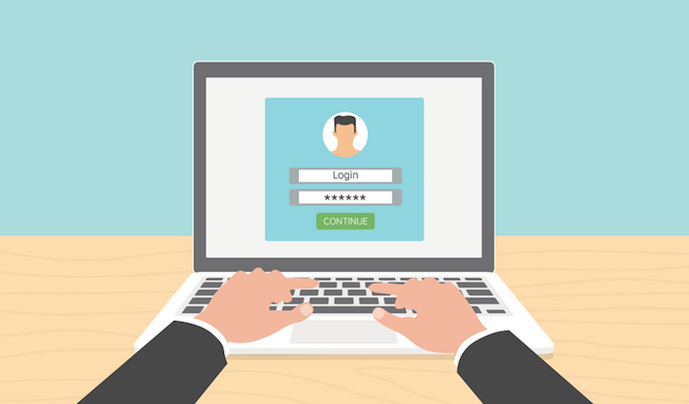 With the advent of more sophisticated telemedicine technology and ongoing emergency measures that expand telehealth coverage and access, some small practices and specialty care providers – especially those dealing with mental health and substance abuse care – are working less in the office and more at home.
Compelled by the coronavirus pandemic, some have even ditched the office entirely, foregoing commuting hassles, rent and office expenses in favor of a home office.
For Nicole Glover, COVID-19 not only gave her the opportunity to move her practice entirely online – it also gave her a chance to broaden her reach. The Trenton, NJ-based counselor had seen roughly 35 patients in her private practice, called Restoring PEACES, and as a clinical supervisor for a women's group at a nearby health system. Now she has a patient roster of more than 120, has hired two additional therapists and is looking for a third.
Telehealth "is a very convenient way to access care," she says, especially for those who can't or don't want to visit a doctor's office.
Glover says the decision to go all-virtual was met by some pushback from patients who were more comfortable seeing her in person, and she was a bit concerned as well about the awkwardness of the audio-visual platform and the challenges of finding a new comfort level.
READ MORE: Questions Arise Over Medicare Coverage for Mental Health Services by Telehealth
"There was a little bit of discomfort at first at being face-to-face this way," she says. "But I think there's a lot more convenience to this than people realize. Instead of having clients come to my home office, I can see them, if they're willing to share, in their homes, in their actual environments."
There was also a bit of an adjustment regarding privacy and background noise.
"There are many things to watch out for," she says. "Many people don't realize that moment the dog starts barking its loudest bark because the wind blew can be quite the disturbance while in session. Headphones in this example do not matter. So … watch out for background noise first and foremost. There's nothing like calming a client's symptoms of anxiety or paranoia when they may feel someone else is near or in the room. This could break trust, and we work hard to gain it."
Glover uses the BlueJeans video collaboration platform, which was acquired by Verizon in 2020. It's one of dozens of connected health services that have jumped on telehealth's coattails as the pandemic pushed virtual care to the forefront. It not only gives her an audio-visual platform on which to work from home, but has helped ease her into the world of electronic health records.
"There's a lot less paperwork involved," she says. "It gives me more time to see patients."
READ MORE: As Demand Surges, Counseling Clinics Learn How to Adjust to Telehealth
And she's seeing a lot of them. COVID-19 is pushing anxiety, depression, stress and substance abuse issues that were already on the rise before the pandemic. Mix in the stress of the political landscape, and racial and economic tensions, and telemental healthcare providers are some of the most sought-after care providers at the moment.
This keeps Glover busy, and it also highlights the challenges she faces in working from home. Without the commute and the office, the lines between "home" and "work" can blur.
"Balancing home and work life was quite the adjustment initially," she says. "I found myself doing so much more of the home life and 'squeezing' in the work life in this pandemic because the entire family was home. … The routine for waking up and getting out of the house was no more, so all schedules and routines were all of a sudden ghosted."
Glover says she realized there was a problem when she found herself doing more work from the kitchen or living room than her home office.
"What I decided to do was return to a routine," she says. "Prepare the night before outfits for kids, lunches they could grab, and (have) dinner prepped for the next day. I woke up and had a morning routine with breakfast and directions for the day. The routine helped a great deal. I would often add the imagination of a commute to work and 'walking to my office.' I made myself stay and only check on the family on a given break time. When the workday was completed, I would pack items in my shoulder bag and 'walk home,' leaving the bag in the mud room."
READ MORE: Virginia's Fauquier Clinic Pivots to mHealth to Expand Access to Care
With those challenges conquered, Glover is looking ahead, beyond the pandemic. She wants to see more services offered via telehealth, including group therapy and the ability to collaborate with other care providers and specialists. And she'd also like to see more payer coverage, both at the state and federal levels.
"There is a convenience now to doing this from where you are," she says, noting she's seen her cancellation rate decrease considerably and her patients become more comfortable with being on a virtual platform. "This is becoming just a normal way of doing things now."
The one thing she'd change?
"I wish I'd done more advertising," she says.
Source for Story:
https://mhealthintelligence.com/news/navigating-the-benefits-and-challenges-of-telehealth-from-home?eid=CXTEL000000610474&elqCampaignId=18350&utm_source=nl&utm_medium=email&utm_campaign=newsletter&elqTrackId=86e9ac39174c48efa5a7b6bf875ab6b1&elq=98a4618fd6194139b29acca1a2ab5807&elqaid=19247&elqat=1&elqCampaignId=18350