Telehealth has long been seen as a toolkit for improving access to care for underserved populations. The pandemic is now prompting people to ask whether we're making the best use of those tools.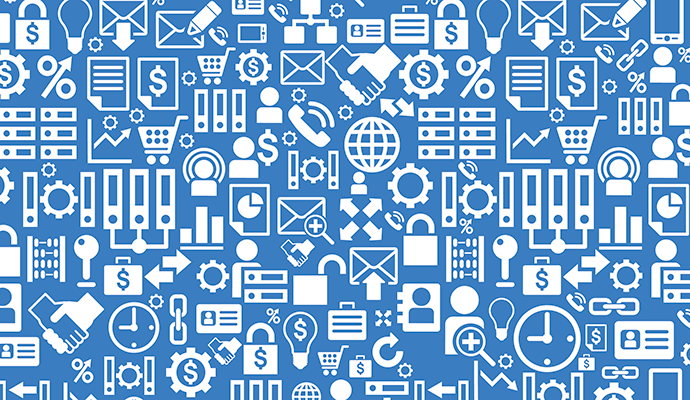 While telehealth has always been seen as a means of improving access to healthcare for underserved populations, the coronavirus pandemic is proving that the barriers faced by marginalized and minority communities are still evident – perhaps even more pronounced.
"With the pandemic we're creating a bigger digital divide," says Luis Belen, CEO of the National Health IT Collaborative for the Underserved (NHIT), a public-private partnership launched in 2008 to engage underserved populations in the use of health information technology. "We need to start having conversations that focus on creating equity."
COVID-19 has pushed many in the healthcare industry to curtail or even close in-person healthcare services in favor of connected health platforms, such as virtual visits, remote patient monitoring and telehealth services. But that shift has also highlighted the barriers – lack of broadband connectivity, lack of resources to acquire telemedicine technology (including computers, laptops, even smartphones) and in some cases a general distrust of the healthcare establishment that makes patient engagement a challenge.
"We know that telehealth can have an impact, certainly in underserved and rural communities," says Belen. "But where should we prioritize it?"
At the American Telemedicine Association's ATA EDGE virtual conference earlier this month, the NHIT joined several connected health stakeholders in launching the Telehealth Equity Coalition, designed to "improve access to quality and affordable healthcare by increasing adoption of telehealth, especially among those who have been left out or left behind."
READ MORE: Telehealth Is 'The Best Tool' in the Healthcare Toolbox for FQHCs
Aside from the NHIT and ATA, the coalition features a diverse group of organizations, including the Foley & Lardner law firm, Health Innovation Alliance. National MS Society, Howard University Department of Community and Family Medicine and several telehealth companies.
"I truly believe that to make good on the promise of telehealth, we need to make sure we're doing our part to address these systemic barriers," says April Mims, vice president of policy for Hims & Hers, which is also part of the coalition. "Telehealth has that potential to bridge so many gaps."
First and foremost is the idea that telehealth is now used by those who can afford it and know how to use the technology.
That's what a group of some 35 federally qualified health centers in Massachusetts will be doing. And they'll be doing it with a $3.1 million grant from the Federal Communications Commission's Connected Care Pilot Program.
The Massachusetts FQHC Telehealth Consortium, launched last year by the Massachusetts League of Community Health Centers and the Community Care Cooperative (C3), serves some of the area's most underserved populations – as do most FQHCs, Rural Health Centers and community health programs across the country. They often provide care to people who can't or don't want a primary care doctor, or who would go to the ER rather than the doctor's office for a minor health concern.
READ MORE: Connected Health Initiative Launches Value-Based Care Task Force
"People's lives are complicated – especially the underserved," says Christina Severin, C3's president and co-founder. "There are so many outside factors that affect access to care that (most people) don't even see," like transportation, employment, family concerns like child care and, of course, finances.
These populations don't often go to a doctor because they can't afford time off from work, or they can't afford or find a babysitter, or they don't have their own car, or they don't want to take multiple bus rides into or across the city, or they don't have insurance.
FQHCs, RHCs and community health clinics serve as the PCPs for these providers, building a rapport with people who might not trust the system. Before the coronavirus pandemic they used little telehealth, mainly due to restrictive Medicare and Medicaid guidelines and limitations. But with the emergency measures put in place by federal and state governments during the public health emergency, they've been using technology a lot more often to improve access to care.
And that has helped shine the spotlight on how FQHCs and other rural and community health centers should be using telehealth.
Severin says these connected health channels helped reduce a no-show rate that had hovered around 30 percent prior to COVID-19, and it taught them to embrace all forms of communication – even the audio-only form – to establish a link to people in need of care. As a result they're seeing – virtually – a lot of people who would otherwise be falling through the cracks.
READ MORE: Telemedicine Care Disparities Draw Concern For Health Equity
"This isn't a cookie-cutter approach" to using technology, she says. "We have to think about relationships, and how we can create them, and we're using all the modalities we can."
Severin says the FCC grant, stretched out over three years, will be used to establish those connections, through technology, digital literacy and broadband expansion. They'll look to develop best practices based on data, and to learn how to reach and maintain engagement with underserved populations through high- and low-tech channels.
They'll also look to develop connected health programs that not only provide healthcare services, but link patients to other resources, such as social workers, subsidy and support programs, even housing and education opportunities.
In doing so, she says, they'll be demonstrating how value-based healthcare should work.
"We have to get off the fee-for-service chassis," she says, and start putting value on the right things in healthcare, like access and outcomes. And with COVID-19 changing the telehealth landscape for the long term "we have to redefine the new normal before it shows up."
That goes for the Telehealth Equity Coalition as well. Belen and Mims see the group interacting with federal and state organizations and lawmakers to drive the conversation on Medicare and Medicaid coverage, broadband access, education and policy.
"We're starting to have the conversations with stakeholders that we need to have," says Belen.
"I don't think there's any shortage of places to go with this," adds Mims.
https://mhealthintelligence.com/news/new-coalition-programs-focus-on-establishing-telehealth-equity?eid=CXTEL000000610474&elqCampaignId=17900&utm_source=nl&utm_medium=email&utm_campaign=newsletter&elqTrackId=275afe22d9f64ef490aa6d3e4de5e19a&elq=ae13c65a309d4f3a8cbd97926f27400b&elqaid=18748&elqat=1&elqCampaignId=17900